Episodio 147 [34:37m]:
Play Now
|
Play in Popup
|
Download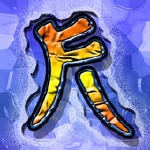 Quanto costerebbe trasmettere RockCast Italia tramite SMS? Questo è solo uno degli ameni interrogativi a cui questo episodio cercherà di dare una risposta. E poi ancora un nuovo appuntamento "Shut up and play yer guitar" con un assolo scolpito nella storia del Rock da indovinare, e un finale strappalacrime per ricordare che anche oggi, con il movimento della musica podsafe, stiamo facendo storia.
"Shut up and play yer guitar": la pagina con le soluzioni e i link per l'acquisto su iTunes.
La musica di oggi:
Rock Feller (Kiss & Fly)
SognoLucido (Aloisa)
JTX (I'm Gonna Party Like a Rockstar)
Absynth Aura (Desert Flower)
Skinge (Da Solo)
February 20th, 2008 at 6:53 pm